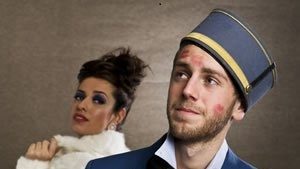 Where are you going to be staying this New Years Eve? Around the Country hotel accommodation is starting to fill up for hot spots on the 31st December.  NYE Accommodation can make the evening even more special. And we have some great New Years Eve Accommodation Ideas. It's all fine to celebrate long and hard on NYE but it's even better if you can find a place to rest your weary head.  Imagine, you have just had a fantastic and fun New Years Eve celebration.  Good food, good friends and a few celebrations drinks.  It a huge bonus if you have a hotel room to retire to. Not having to get in queues for taxis or public transport. Even trying to tackle the traffic takes all the fun out of a fantastic evening.
A luxurious hotel can be an oasis.  Soft clean sheets and warm atmosphere in your room and help and a smile at the front desk if you need it.
We have some great hotels all around Australia including Crown in Melbourne, Stamford and Boulevard in Sydney and The Vines Resort in Perth.  Amongst many more.
Make sure you you checkout all our tips and ideas on NYE Accommodation and even stay for a few more days to take in the City sights.
Here's a tip: Some hotels have NYE events aswell, so won't it be awesome to just head back to your room after the party!  Have a very happy New Year's Eve!