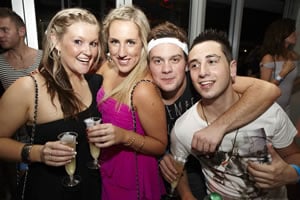 New Year's Eve Melbourne is an event in itself in one of the best event cities in the world.  So you know you are going to find NYE fun!  As well as the spectacular city and docklands fireworks there are lots of restaurants, cruises and parties and events, both large and small to cater for all tastes.  Summer time in Melbourne for New Year's Eve means normally a very pleasant climate for being indoors and outdoors for the upcoming 31st December celebrations. Plans are now underway for celebrations to see out 2018 and welcome in 2019 at some great New Year's Eve Melbourne and Greater Melbourne party events.
Melbourne NYE | Greater Melbourne NYE
You will be able to see out the old year and welcome in the new year in style or as relaxed as you want to be.
New Year's Eve Melbourne
Normally events at Melbourne venues range in prices from Free to about $250 per person on New Year's Eve. Over the years we've seen the average is around the $125 per person.  So there is something for everyone!  Even families with kids or large numbers including elderly can be catered for easily in Melbourne.  There are some fabulous restaurants that cater for celebrating New Year's Eve for families!  Check out all the details below.
Premium New Year's Eve Melbourne Party Ideas
For the NYE Party animals who want to have a big new year's eve Melbourne style, then there will be a myriad of events to appeal to everyone.  There will be all sorts of events including those with DJ's, bands or maybe even Karaoke, and in terms of themes there will be costume, glitter, masquerade, black tie, casual, beach parties all over Melbourne and even on the water with cruises.  And with so many restaurants there will be something for everyone.
Great New Year's Eve Melbourne Party Ideas
Some Restaurant and Hotel events will be all inclusive in terms of price. So that means drinks may be included and maybe even food.  And for some other NYE packages you may have to pay for drinks.  Make sure you checkout all the details below as there are always some great value NYE offerings and its important to get in early most of the time!
More Fabulous New Year's Eve Melbourne Party Ideas
If you are planning a big NYE night.  Then plan to stay in the city and book your accommodation in advance.   Over the years we've noticed great variation in prices for accommodation.  So don't be afraid to ask for any deals or query any specials.  Inclusions of breakfast and a late checkout and/or extra day are probably a good idea!
General New Year's Eve Melbourne Party Ideas
The major areas of the city around the Yarra and the Docklands are normally very busy, so it is important to book in on your NYE ideas early. We also suggest it generally advisable to at least have a venue or restaurant as a base that you can go in and out of to see the fireworks.  So bookings are certainly advisable.  It also gives you a great meeting point for you and your friends.
Greater Melbourne New Year's Eve Party Ideas
Melbourne is Australia's second largest city and as such it has many outer suburbs where NYE is also celebrated with great parties at awesome venues and some even have their own fabulous fireworks displays. Suburbs and areas like Geelong, Mornington, Yarra Valley and the Dandenongs are but a few places and ideas. Here are some awesome ones outside of New Year's Eve Melbourne that you may like to check out.
Yarra Valley Lodge

Yarra Valley New Year's Eve
A superb Yarra Valley location with a NYE to remember.  This NYE function is always one to remember and be pampered at fabulous venue.  The gorgeous conservatory lawn is normally the entry point for this venue where you can indulge in dining and partying into the new year. Accommodation options are also available.
NYE Concierge Notes: Fantastic venue with accommodation so you can relax and have a celebratory drink. But get in early to make sure you secure your preferred new Years room and dine package. Check if family friendly. Will sell out!
Tickets: Expected release date November 2018.
Packages
Options may include
Dine and Dancing
Accommodation
The Rocks Mornington

New Year's Eve Dinner Mornington
Escape Melbourne for NYE down the Mornington Peninsula and enjoy a fabulous New Year's Eve dinner at The Rocks Mornington on the shores of Port Phillip Bay.  Right near the Mornington Pier.  Normally can choose from a special NYE menu. And importantly there is normally two sittings to see out the year.
NYE Concierge Notes:   Great food and wine at Mornington harbourside.  Seafood inspired and overlooks the water.  Will sell out.  Check with venue if family friendly.
Tickets: Expected release date November 2018.
Packages
Options may include
What is there to do after NYE in Melbourne?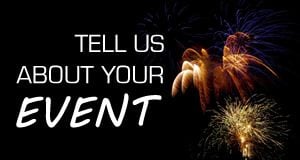 Once the smoke of the New Year's Eve Melbourne midnight fireworks has gone the general public areas will start to clear out. The night of the old year also marries into the new day of the new year and that is New Year's Day. Some people may be looking for ideas of how to spend their first day of the new year. Others may be looking for recovery sessions.  We hope we can help with ideas for New Year's Day Melbourne.