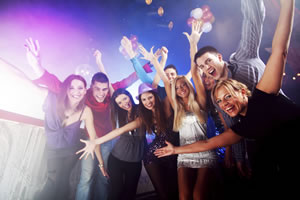 A New Year's Eve Gold Coast experience is absolutely right for the party person in all of us. The Gold Coast is one of the fastest growing regions covering from Southport and Surfers Paradise down to Coolangatta.  A Gold Coast New Year's Eve could easily be mistaken as just a young persons party town and targeted at the late teenagers to early twenty somethings.  But in reality there are a lot of older people that live on the Coast and hence there are many varied NYE Gold Coast events and venues.
It is Gold Coast summer time on the 31st December, so when NYE planning, it might be a good idea to think of venues and events that include some outside component!  There is plenty of new years eve accommodation on the Gold Coast too so you should make sure you are set in that area. But just note that normally at that time of year accommodation places may have minimum stay conditions. There is normally a lot of international travelers too so book early!
The Gold Coast council sponsor NYE fireworks and these go off over the beach at the heart of the coast at Surfers Paradise.  A spectacular fireworks display launches at two separate times. An earlier one at 8pm and then the traditional NYE midnight fireworks. If fireworks are to be your focus then make sure you look for parties and events around that area.  At the higher end of the market for NYE dining and restaurants there are also plenty of places with fabulous New Year's Eve themes to get involved in.
Other places that have fireworks are Coolangatta (9pm and midnight), Broadbeach (9pm and midnight), Broadwater Parklands at 9pm for families, Robina at 9pm for families, Paradise Point at 9pm for families and Coomera at 9pm for families.
New Year's Eve Gold Coast party ideas
Surfers Paradise

Expected Release: November 2018

New Year's Carnival

Head into Surfers Paradise this New Year's Eve for the Annual New Year's Carnival. This FREE event includes a massive array of activities for families including carnival rides and take home crafts. Enjoy the off shore fireworks from the Surfers Paradise Beach at 8pm and 12pm and fireworks over the Nerang River at 10pm.

Packages

Price: FREE

Bavarian Bier Café - Broadbeach

Expected Release: November 2018

Schnappy New Year!

Willkommen in the new year on the Gold Coast in true Bavarian style. Steins, schnitzels & pork knuckles galore. Plus haus DJ's spinning tunes 'til late.  Full a la carte menu available all night & groups welcome. Prost!

NYE Concierge Notes: Great party location with Bavarian NYE fun and style on the Gold Coast.

NYE Details: Details expected release date December 2018.

Packages

Options may include

Hard Rock Cafe

Expected Release: November 2018

Annual New Year's Party

Roll into the Hard Rock Cafe this New Year's Eve and rock out the end of year. Choose from Dinner or Dancing packages. There is even an early dinner sitting available which are perfect for families. Can't decide between the two?

Then why not have both with the Dinner & Dance package. Cheer on the New Year on the Gold Coast at Hard Rock Cafe Surfers Paradise!

Packages

NYE White Party

Gold Coast

Expected Release: November 2018

White Party NYE

Dance into the New Year. One of the Gold Coast's best NYE party atmospheres. Travel by boat to the ultimate NYE island destination. Boats return every hour after midnight. Strong lineup of DJ's and entertainment for this super fun event and this one sells out so be quick!

Packages
Next day New Year's Day decisions – Party or Recover!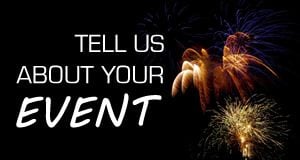 January the 1st is New Year's Day. So when the sun starts to rise over the gorgeous Gold Coast surf it will look spectacular if it is a clear morning. Will you be wanting to recover or wanting to get active! Check out this for all things New Year's Day.