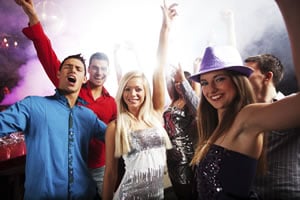 New Year's Eve Adelaide style is full of festivities and council supported fireworks. Adelaide has been known in Australia as the city of churches given it's impressive church buildings. So this could be seen as a contrast with the hedonism of some peoples NYE anticipations. 2019 comes to an end and Adelaide is ready to welcome in the year 2020! What happens in Adelaide for New Year's Eve?
Well wait up people, this city could just be a New Year's Eve Australia party hidden gem! With the Adelaide City Council supporting a NYE fireworks display over the River Torrens and so much park lands. This little city can party like the big ones! And if you get down to the suburbs, like that on the beach of Glenelg, the NYE party continues beach style.
There is an array of Adelaide New Year's events that cater for all age groups and budgets.  We've got a selection of great NYE events to assist your NYE planning in Adelaide. It's really a hidden gem on the Australian NYE city scene!
New Year's Eve Adelaide Events and Party Ideas
Adelaide will come alive on the 31st December on the eve of seeing in the New Year. we've got some great ideas for things to do on New Years Eve in Adelaide.  Parties, hotel events, restaurant dining and dancing and balls.  Many with great fun themes to see out the year and have a Ball!
Adelaide Convention Centre

Tickets Now on Sale

New Year's Eve Gala 2019

See in 2020 in the exquisite style of the Adelaide Convention Centre's New Year's Eve Gala Ball. Be treated to a 4 course menu with all-inclusive premium beverage package including paired wine, beer, cider and a selection of soft drinks. You'll be entertained throughout the night by Adelaide band 'Acoustic Juice' and superb views of the Adelaide River Bank Fireworks.

NYE Concierge Notes: Great venue with fantastic view of the Adelaide Fireworks.

Packages

Tickets: $199 per person

Adelaide Convention Centre

Tickets Now on Sale

New Year's Eve Cocktail Party

Dance the night away this New Year's Eve and welcome in 2020 at the Adelaide Convention Centre's fabulous NYE Cocktail Party. Be entertained throughout the night by DJ Ruby Chew, graze on exquisite canapes and enjoy the 5 hour beverage package with beer, wine and bubbles included. This is a unmissable event in a spectacular Adelaide locale.

NYE Concierge Notes: Superb view of the Adelaide Fireworks from Adelaide's North Terrace.

Packages

Tickets: $160

The Sailing Club

Expected Release: October 2019

Summer Festival

Enjoy South Australia Best New Year's Festival in scenic Victor Harbour. Running over 3 days and culminating in New Year's Eve be treated to a  variety of entertainment including DJs, bands and other acts. VIP packages available with inclusive drinks and access to exclusive VIP area featuring private bar and toilets. This is a family Friendly Festival with free entry for children under 16 years.

NYE Conceirge Notes: Great location outside of Adelaide on the Victor Harbour Foreshore

Packages

Options May Include:

General Admission
VIP Packages

Glenelg Pier Hotel

Expected Release: September 2019

New Year's Eve Dinner and Party

Fun and feast at the Glenelg Pier Hotel this New Year's Eve. Great location on the beach at Glenelg and overlooking the Glenelg Pier NYE fireworks.  Last year the festivities included a four course Masquerade Dinner with beverages inclusive in the NYE package.  So have a special NYE at the bay and see in the New Year in style. This is one Glenelg NYE party not to be missed.

NYE Concierge Notes: Great venue in superb location.  Also has the option of NYE accommodation at the Oaks. Always fun New Years party themes!

Tickets: Bookings by email or phone.

Packages

Options may include

Adelaide NYE Fireworks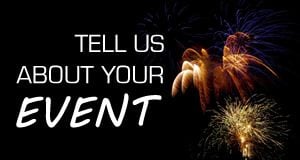 The city council supported fireworks festivities will centre around Elder Park. The heritage music Rotunda will be the centre piece. There should be family friendly fireworks around 8.50pm and then the midnight fireworks show to bring in the new year.
New Year's Eve recovery equals New Year's Day
The New Year come around so quickly. Make sure you punctuate the point in time with celebrations and commence your new year full of fun.  What will you be doing on the first day of the new year after a super NYE. If you need some ideas then checkout the options for New Year's Day in Adelaide.