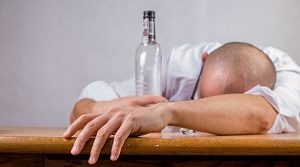 The arrival of July 1 announces the Financial New Year is here.  Woo Hoo Party Poppers!  Accountants and business bean counters will all be waking up from the Financial New Years Eve parties.  Hopefully not too many hangovers. These parties were not necessarily some of the hottest tickets in town but still Big Days for some.   The New Financial Year announces less than 6 months to the Parties that do have the Hottest Tickets in town, New Years Eve.
And some great NYE party announcements have come in of late.  The HFCC in Hobart, located on the Pier will be having an all inclusive sensational party event that also caters for families.  And in terms of location for view the Hobart fireworks it won't get much better. The HFCC NYE event is actually on sale now!  So make sure you keep up with all the Hobart New Years details.
In Perth, The Vines Resort has told us to get ready for details of their NYE events.  Now The Vines is a Resort just out of Perth and they have a solid history of fun Perth New Years events that get rave reviews.   And The Vines Resort also have NYE accommodation so get in early once the NYE party is on sale and why not stay over as well?   Now stay tuned as this venue also may have multiple NYE events that also cater for families as well.
Melbourne New Years Eve just got better and we are very excited to announce that Bearbrass will be hosting an incredible NYE Party. If the past is anything to go by they are one of the places to keep an eye on. They do sell out early and in past years have included a short Yarra River cruise as part of the NYE party package as well as their NYE Restaurant party package.   Further in Melbourne the team that provided Promiseland are busy at it again and promise another super event  for NYE 2018 to see in 2019!
In Brisbane,  the Qld Pops Orchestra are planning a very exciting NYE at QPAC in a super location.  And if past years are to go by there should be an early event and a later event that includes a Black Tie cocktail party on the Roof.  Make sure you stay tuned as the Roof Top Black Tie NYE Party always sells out fast. And it's such a great location overlooking the Brisbane NYE fireworks on the Brisbane River.
In Sydney, The All Hands Brewing House in Darling Harbour will be one of the great places to be for the Sydney NYE fireworks show. And we can't wait for the details of this venues NYE offering.  Make sure you keep us with all the Sydney New Years Eve details as they come to hand.
Whatever you do, to get the most out of one of the massive Big Days of the year, start your NYE party planning now!  There may be early bird specials and more ease at getting NYE accommodation and NYE travel arrangements in place.