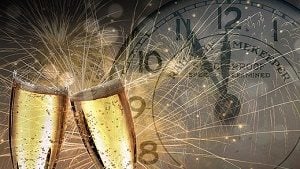 Where does the time go?  We all do say that phrase often.  And nobody is going to want tomiss out on the biggest party of the year. There is no doubt that NYE is that!  And in Summer December 2019 the World will be coming for the Australian  New Years experience.   The World loves the what the Australian NYE celebration and party has to offer.  All around Australia the cities and people celebrate on 31st December.   It seems that it this end of year celebration is just getting more popular by the year.  Especially for tourists that grow the numbers of people, with everyone coming together in celebration.
This year Brisbane, the Gold Coast and the outlying Country Queensland will be headlining what Australia offers in the Sunshine State.  Queensland in Summer time has such gorgeous weather.  Long sunny days and warm nights are the order of the day for a Brisbane New Years wish list.  Another great thing with a Queensland NYE is there are lots of ideas for things to do indoors. And there are even more things to do outside, beach side or country side!  Restaurants, hotels, adventures parks, party venues and beach parties are all part of the list of things to do this New Year's Eve in Queensland.
Tick Tock, the clock keeps ticking. Get your plans ready for a new years to remember full of fun and celebration!  And have a Happy New Year!