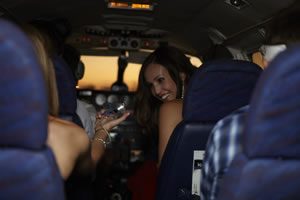 With only days to go until the biggest party of the year we now look at the New Year's Eve weather forecasts. On the whole the weather forecasts for most Australian cities are looking good again to see out 2017 with clear views of any fireworks. Our pick of the weather is Hobart with a fabulous 24 degree forecast for the late afternoon and being sunny. So with all the yachts coming in the Derwent River it should make for some super views.
The Melbourne weather forecast for NYE is pretty good with 25 degrees and nice. While Sydney is a little chance of showers but 23 degrees. Canberra should be great with 28 degrees forecast. Brisbane may be a little damp but still 33 degrees. While in Darwin the forecast is for 34 degrees. Perth could also be the pick with 33 degrees on NYE and dry! Adelaide looks ideal at 26 degrees and sunny. And the our pick Hobart will be 24 degrees and clear.
Where ever you are in Australia for New Years it's sure to be fun, so enjoy, and celebrate with everyone!