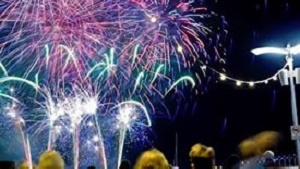 If you are looking for some great family New Years Eve dining ideas then there are some fabulous restaurants, hotels and venues that will cater for kids and adults this NYE. And in most cases the Child meals or packages will be cheaper than an Adult seat. Hence they are family friendly!
Spending time with your family this NYE is all part of the celebration of the end of year. Most Australian cities have early NYE fireworks aswell to try and cater for the celebrations of young families. It's the Aussie way. It's iconic! If you would like seated early NYE dining for your family then there are many restaurants, hotels, cafes, cruises and venues that will cater for this option. This allows your family great opportunity to have an early NYE dinner and then make your way to the New Years early fireworks.
There are also some venues that will cater for families that have teenagers and want them to be part of the whole nights celebration. In these instances we have found that great venues will discount the child ticket for that NYE dining packaged event.
Its important for families have a fabulous New Years Eve and we've tried to list the places we have found that provide a NYE Family friendly dining.