The Miss New Year's Eve promotion is a competition that gives the winner the ultimate New Years Eve.
The past winners over the years have come from all over Australia.
A who's who of Miss New Year's Eve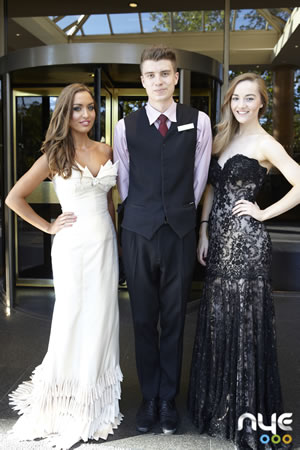 2009/10.
Rebecca Simoni from Melbourne was the inaugural winner.
The Runner up was Emily MacFarlane from Melbourne.
2010/11.
Rosalie Shaw from Sydney was the winner.
The Runner up was Suzette Edwards from Canberra
2011/12.
Elise Natalie from Perth was the winner.
The Runner up was Rhiannon Thomas from Melbourne
2012/13.
Lauren Brown from Melbourne was the winner.
The Runner up was Lucinda Nicholas from Adelaide.
The winners and runners up of past years have indulged in some of the most brilliant New Year's Eve experiences.
Attending some of the best December 31st parties wearing gorgeous gowns and moving around all night in luxury limousine transportation. Some have even been spoilt with NYE flights over the early Melbourne fireworks. With first class accommodation and flights to Melbourne and extra day activities it certainly does add up to the Ultimate NYE!