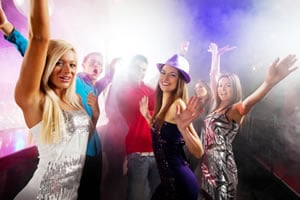 On New Year's Eve Darwin is alive as Australia's northern most capital city.  You are in the Top End! And in the Top End, they love a party and fireworks. Most of the NYE fireworks activities are centered near the Wharf area. Darwin is Australia's smallest city by population but it is a pocket rocket in terms NYE party enthusiasm.  If you are in Darwin for NYE or intend to be there you can guarantee a good time!
In terms of ideas of places to go for your 31st December experience, there are plenty of options for restaurants and pub type events, and the cost per person is not in the ball park of the larger more commercial capital cities. A great area to experience all that New Year's Eve Darwin has to offer is down by the Darwin Wharf and Harbour. If it is particularly warm night you might get the ocean breeze. And let's face it, fireworks look better over water! The fireworks will go off for an early family session down at the Wharf area and then it is also planned for more fireworks at the stroke of Midnight.
New Year's Eve Darwin Ideas for Events and Parties
The Precinct Tavern
08 8941 9000

NYE Garden Party
Celebrate the New Year in style this NYE at the Precinct Tavern. A fantastic venue in the Waterfront district and right where you want to be to see the Darwin Harbour fireworks. And to see out the year The Precinct Tavern is having a Garden Party theme NYE. Two great options in the bar and in the restaurant.
Packages
Package details for New Year's 2016 coming soon.

New Year's Eve
Celebrate New Year's Eve on the Darwin Waterfront at Il Lido. With your ticket enjoy a reserved seat and some fantastic entertainment with DJ's playing tracks throughout the evening, a complimentary drink on arrival (house wine or tap beer/cider), a dip platter to share and spectacular views of the Darwin waterfront fireworks.
Packages
Details of NYE 2016 packages still to come.

NYE Outdoor Festival
Outside Wharf One this New Year's Eve it is a family friendly affair in the alfresco dining area. Choose up to 3 courses for your meal and be entertained into the evening by DJ's playing some fantastic music. A great location to view the Waterfront Fireworks at 9pm and Midnight.
Packages
Packages for the 2016 event still to be confirmed.
Once New Year's Eve hits 12 o'clock midnight the night mergers into the dawning of New Year's Day. You may either need to recover or you might want to party on. We hope we can help with some New Year's Day Darwin ideas.