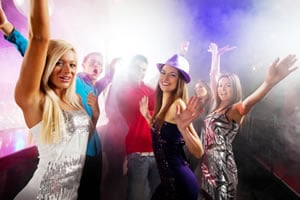 For New Year's Eve, Darwin is Australia's northern most capital city.  Most of the fireworks activities are centered near the Wharf area.   Darwin is Australia's smallest city by population but it is a pocket rocket in terms NYE enthusiasm.  If you are in Darwin for NYE or intend to be there you can guarantee for a good time!
In terms of places to go there are plenty of options for restaurants and pub type events and the cost per person is not in the ball park of the larger more commercial capital cities. A great area is down by the Harbour. If it is particularly warm night you might get the ocean breeze. And let's face it … fireworks look better over water!
New Years Eve Events and Parties in Darwin

New Year's Eve 2015
Wharf One is Darwin's newest edition to fab venues dining and entertainment and this NYE will see it's first year down at the Wharf and Harbour area. There will be entertainment from 9pm and spectacular views of fireworks. Packages will be available.
Packages
Indoor Dining: $TBC
Outdoor: $TBC