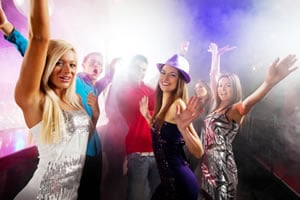 For New Year's Eve, Darwin is Australia's northern most capital city.  Most of the fireworks activities are centered near the Wharf area.   Darwin is Australia's smallest city by population but it is a pocket rocket in terms NYE enthusiasm.  If you are in Darwin for NYE or intend to be there you can guarantee for a good time!
In terms of places to go there are plenty of options for restaurants and pub type events and the cost per person is not in the ball park of the larger more commercial capital cities. A great area is down by the Harbour. If it is particularly warm night you might get the ocean breeze. And let's face it … fireworks look better over water!
New Years Eve Events and Parties in Darwin

New Year's Eve 2014
Choose from Indoor Dining or Outdoor Festival. Indoors enjoy a 4 course set menu with drink on arrival. The Outdoor Festival offers 2 & 3 course meals, childrens pricing and discounts for early dining. There will be entertainment from 9pm and spectaular views of the Midnight fireworks. Lounge package also available see poster for details.
Packages
Indoor Dining: $140
Outdoor: From $50 | $45*
*Childrens Price
The Precinct Tavern
08 8941 9000

NYE 2015
Celebrate the New Year in style with Precinct Taverns Golden Ticket. Enjoy a VIP experience with a private bar inducing a drinks package featuring select beers, wine & champagne and deluxe canapés from 7pm-11pm. Enjoy LIVE music from the Funky Monk's, The Mad Hats and Mathmatics on the Decks. All this from a fantastic venue in the Waterfront District
Packages
Golden Tickets: $95 pp