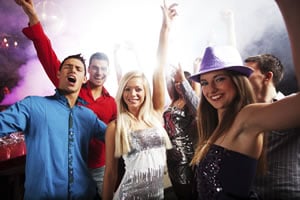 What happens in Adelaide for New Year's Eve?  That's a question lots of people may ask?  Adelaide has been known in Australia as the city of churches given it's impressive church buildings.  So this could be seen as a contrast with the hedonism of some peoples NYE anticipations.
Well wait up people, this city could just be a New Years Eve party hidden gem!  With the Adelaide City Council supporting a NYE fireworks display over the River Torrens and so much parklands.  For those that caught SummaDayze NYE in Adelaide before it's demise, you will know that this little city can party like the big ones!
There is an array of Adelaide New Years events that cater for all age groups and budgets.  We've got a selection of great NYE events to assist your NYE planning in Adelaide. It's a hidden gem on the Australian NYE city scene!
New Years Eve Events and Parties in Adelaide
P.J. O'Brien's Irish Pub
08 8232 5111

New Year's Eve Carnival Party
Step right up and have a blast this New Year's Eve at PJ's Adelaide's Carnival Party. Canapes, Fairy Floss and Popcorn. It's a carnival NYE. Best dressed prizes. Live Party Band & DJ providing entertainment.
Packages
Free Entry
No Cover Charge