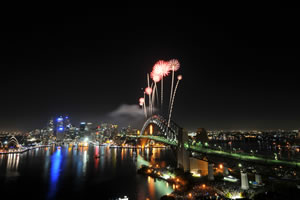 What are you going to be doing this New Year's Eve 2017 to see in the new year of 2018? That's right, the last evening of the year is coming fast. New Year's Eve is such a special day. We have it as one of the Big Days of the year. On NYE, all around Australia, events and parties are planned to celebrate the seeing out of the old year. Some of the best NYE fireworks events and parties from around the world are held right here in Australia. Planning is underway for the lead up to 31st December 2017 as we all get ready to welcome in 2018.
New Year's Eve celebrations occur in summer time in Australia. So, for the most part, the outdoor NYE fireworks are held on evenings with great weather.  Add to that the spectacular Australian city backdrops for the NYE Fireworks displays and the 31st December is something special.  These city events attract large crowds with fabulous party atmosphere and many international travelers come to Australia for that excitement.
Big Days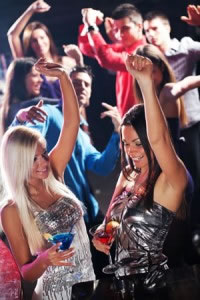 Certainly YES, it is time to plan your New Year's Eve to make sure you see in the new year in style. NYE is probably the biggest of all the Big Days party events. We have been covering New Year's Eve in Australia since 1998. That's right, yes we saw in the millennium for year 2000 and over the years we've watched fabulous New Years events and parties grow with great people running them. And NewYearsEve is a trusted source of what is out and about this NYE. Whether it is themed parties like Masquerade, 80's or 90's or Naughties, Beach parties, Glitter, MadMen and other fun ideas. Or it could be a type of NYE party like Cocktail or Dinner setting or inclusive packaged drinks.
So you can see along the way we've seen a fair bit. We also decided to use that NYE experience to help cover some of the other Big Days through the year. So now NYE and NewYearsEve are more, they are a part of the Big Days. This is where we put to use all the experience we have of nearly 20 years to more days and nights thru the year. Make sure you checkout About Us for all details on NYE and other Big Days through the year.