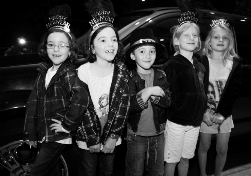 It's time to plan your family New Year's Eve celebrations. YES! You would like to share the NYE experience. You would like to be inclusive of the fireworks display and all the NYE pomp and ceremony with your family. You may have younger children under 18, under 15 or even under 12 etc. It might be NYE dining or it might be a NYE party. To celebrate this fabulous occasion you would like to go out and find a venue that helps out with New Year's Eve family ideas and options!
We hear you. That's why we've summarised the NYE ideas and events around Australia that are New Year's Eve family friendly.
New Year's Eve family ideas
Here are some family friendly ideas and associated parties that we think are worth considering for the family oriented NYE.
Hobart New Year's Eve family ideas
Hobart Function and Conference Centre
Hobart
03 6234 0600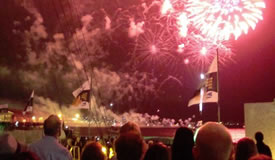 Discounted NYE Under 18 Dinner Party Tickets
Hobart will be celebrating on NYE at the HFCC and so will families with teenagers under 18 years of age getting discounted tickets for $150. A 7 course degustation meal for the family in a great location to see the Hobart NYE fireworks. Hurry as this sells out.
Melbourne NYE Family Friendly
Ludlow Bar & Dining Room
Southbank
03 9699 1676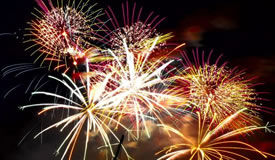 Twilight NYE Dining for Families
Head into Southbank Early this New Year's Eve and enjoy the spectacular Yarra River views from Ludlow with superb options for a NYE Twilight dinner from $30 per child and only $70 for adults. Please make sure you book early to secure your place as this is sure to fill up fast.
Harbour Kitchen
Docklands
03 9670 6612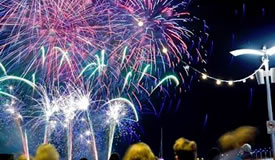 Early New Year's Eve Family Dining
Have a fabulous family early dining experience near the water at Dockland in Melbourne. Great food with a 2 course option only $60 for adults. This is a NYE Pre Party Event Package and is family friendly from 5pm until 8pm.
Hophaus
Southbank
03 9682 5900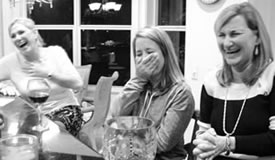 NYE Dining at Southbank for Families
Enjoy an early NYE twilight dinner at the famous Hophaus on Southbank overlooking the Yarra River with great options from $30 per child and only $70 for adults. Make sure you book in for all the family to enjoy as this is sure to sell out.
Amora Riverwalk
Richmond
03 92461211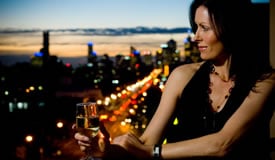 NYE 3 Course Dinner for Families
Fun awaits families for the Amora Riverwalk NYE dining and entertainment this 31st December. On the Richmond end of the Yarra River with views from outside of the Melbourne fireworks this dining and accommodation option is great for families. And great pricing with packages at $40 for children and $125 for adults. Check out their availability of NYE accommodation too.
Woolshed Pub
Docklands
03 8623 9641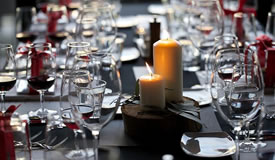 New Year's Eve Family Dining
Docklands NYE dining at the Woolshed Pub right on the water at the Victoria Pier of Docklands in Melbourne. Families are catered for with menus for adults and children this New Year's Eve. Great location for awesome atmosphere. Hurry to check this out yourself.
Sydney NYE Family Friendly events
The Sydney Boulevard Hotel
Sydney
02 9383 7222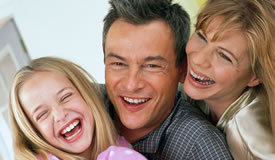 Under 18 discounted and Kids under 5 years free
This New Year's Eve the Sydney Boulevard Hotel is offering to assist if you have really young children. They are offering children under 5 years of age free. There is also discounted under 18 years of age at $125 which is about half the adult package price. This represents a great saving for the family still wanting spectacular views and live entertainment. Note also that, the Sydney Boulevard Hotel has accommodation options which could be a great option for the Family NYE experience.
City Extra
Circular Quay
02 9633 1188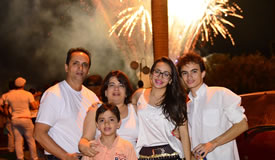 Under 18 discounted Family NYE Dining
A family with children under 18 years of age can get their kids into the fab dining of City Extra for about 50% of the adults NYE package pricing. City Extra is a terrific New Year's Eve location to view the Sydney Harbour fireworks, with City Extra windowing Circular Quay in Sydney Harbour. Great for the family.
Sydney Harbour Escapes
Darling Harbour
02 9328 4748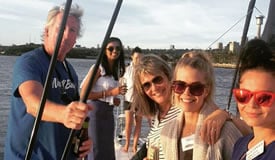 Chartering a family NYE Boat
Contact Sydney Harbour Cruises and talk to them about your options for a New Year's Eve on Sydney Harbour with your family.
Sail Australia
Darling Harbour
02 4322 8227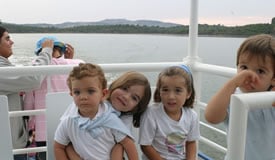 Family NYE Cruises options on Sydney Harbour
If you want a family friendly NYE cruise option then contact Sail Australia and they may be able to assist with a variety of boat options available. As a family based example it may be that your family can take an early ticketed cruise just to be on Sydney Harbour for the earlier fireworks at 9pm.
Brisbane New Year's Eve family ideas
Elysium Lakeside Fireworks Party
Victoria Point
07 3820 6579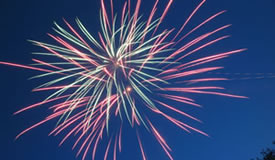 Early Family Fireworks Function
Brisbane families can celebrate the end of the year with an early NYE Fireworks party at Elysium Lakeside. Great view of the fireworks as they shimmer and reflect on the water of the lake. Bye bye old year! Hello new year! Packages including drinks and canapes from only $50 for adults and $25 for the kids!
Darwin New Year's Eve family ideas
Wharf One Terrace NYE Festival Party
Darwin
08 8941 0033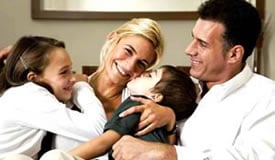 NYE Terrace Dining for the Family
In Darwin one of the newest venues in the Port precinct will have New Year's dinner options for families on the terrace. This is a great location for families to watch the magnificent 31st December fireworks display. And of course enjoy up to 3 marvelous courses with a great discount for children 3 years to 12 years of age!